Get your mind out of the gutters...haha! Here is my wreath that I made for Christmas! I'm in love! It was so simple to make!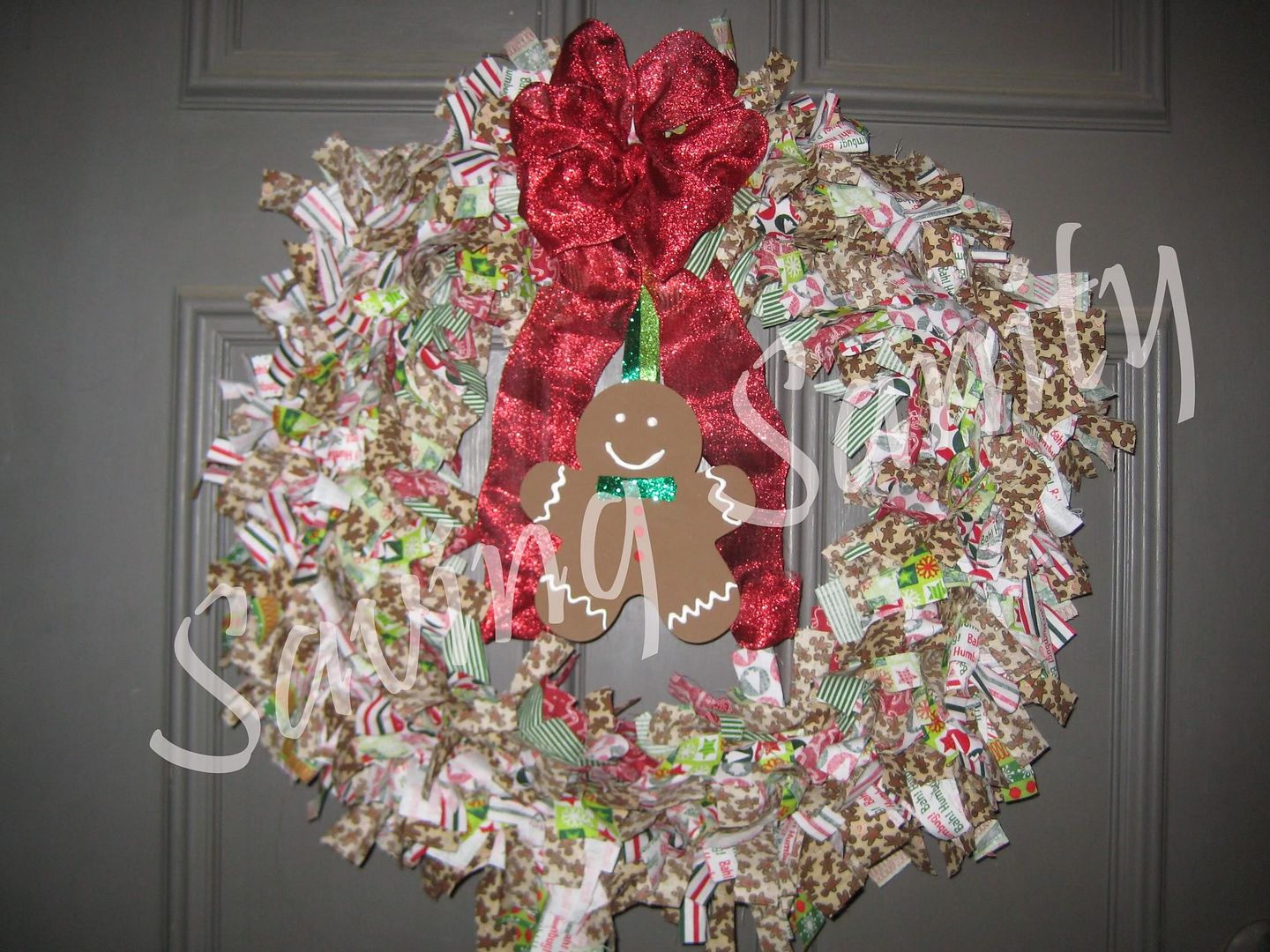 Supplies needed to make a Christmas Rag Wreath:
18" wire wreath form (found in the floral section of a craft store)

Lots of fabric (I used about 8 yards for a wreath this size)

Ribbon to make a bow (or a pre-made bow)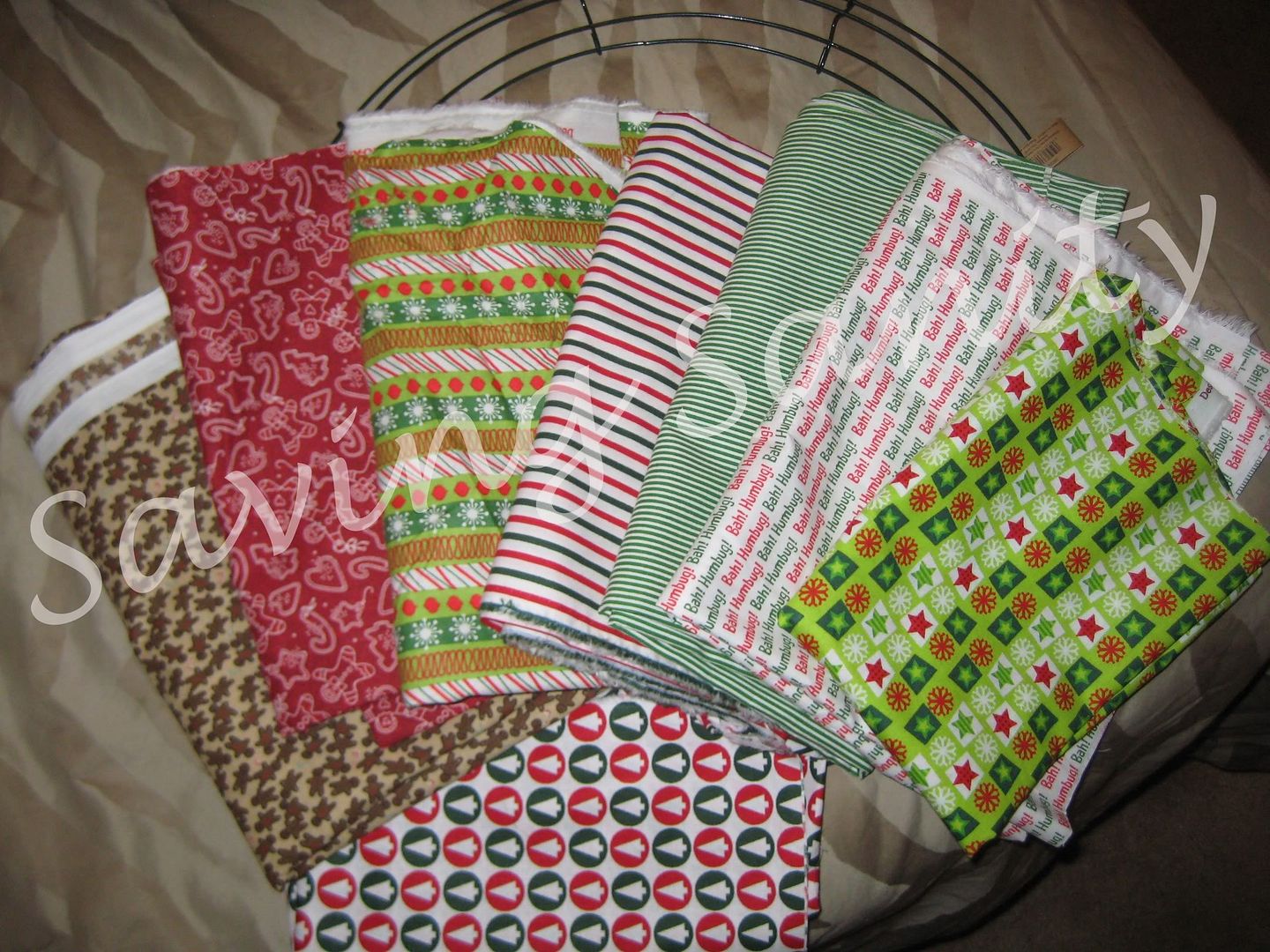 I chose 8 different Christmas fabrics. I got the cheapest ones at Joann's fabric store ($2.99 a yard). I'm really loving the use of bronze and brown for Christmas this year, so I chose to repeat the gingerbread fabric on each of the four rings on the wreath. If you're looking closely at the fabrics, I did end up with a "Bah humbug" one, mainly because I liked the colors!
I began by cutting the fabric into 1" x 8" strips. This step does not need to be exact! Figure out which fabrics you want on which rings and start tying! I used a standard knot...I didn't want all my hard work to come undone. Keep tying! This is definitely a mindless activity, so turn on the TV and knot away.
I had a red bow that I found on clearance from fall. I simply tied it to the wire frame on the top. I wanted something for the middle. I tried several different Christmas shapes (in unfinished wood), but wasn't crazy about any of them. Then I saw a pack of foam gingerbread men that I had bought from the Target dollar spot. Perfect! I used the puffy fabric paint to decorate him. He needed a bow tie, so I made one out of green sparkly ribbon. Once he was decorated, I held him up and realized he needed some support (the foam was very thin). I used the thin cardboard from a 12-pack of soda and glued it to the back. I used some sparkly green ribbon looped over the bottom ring to suspend him.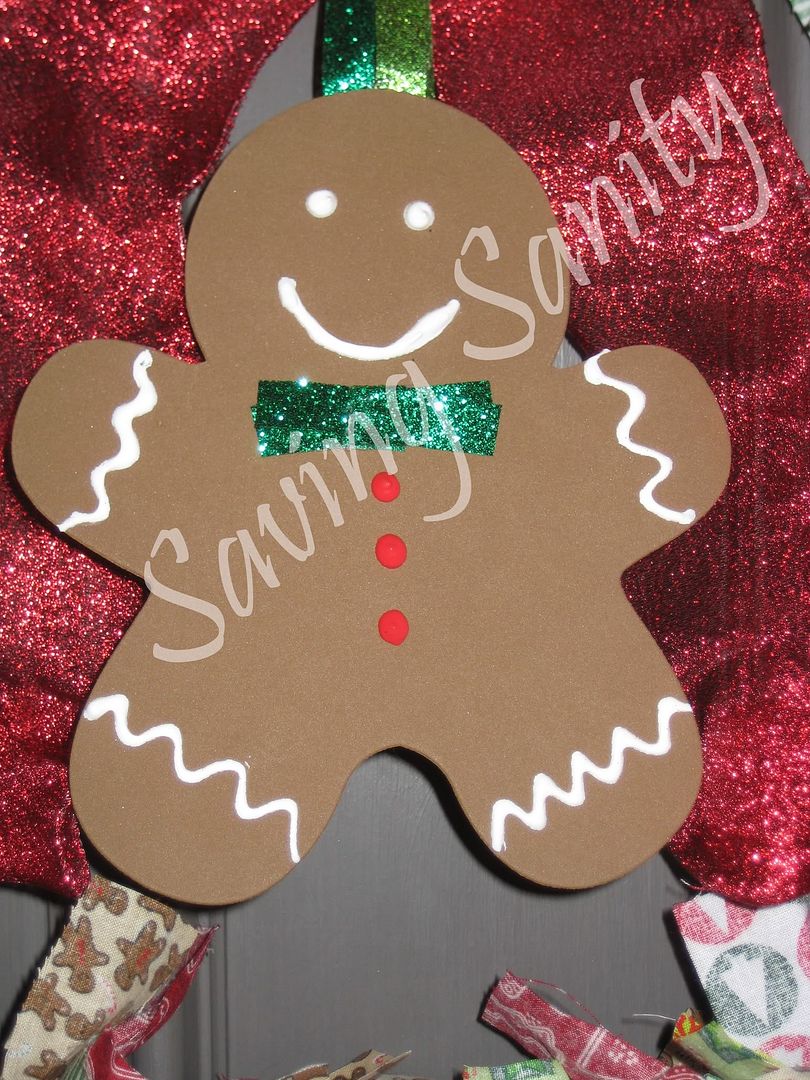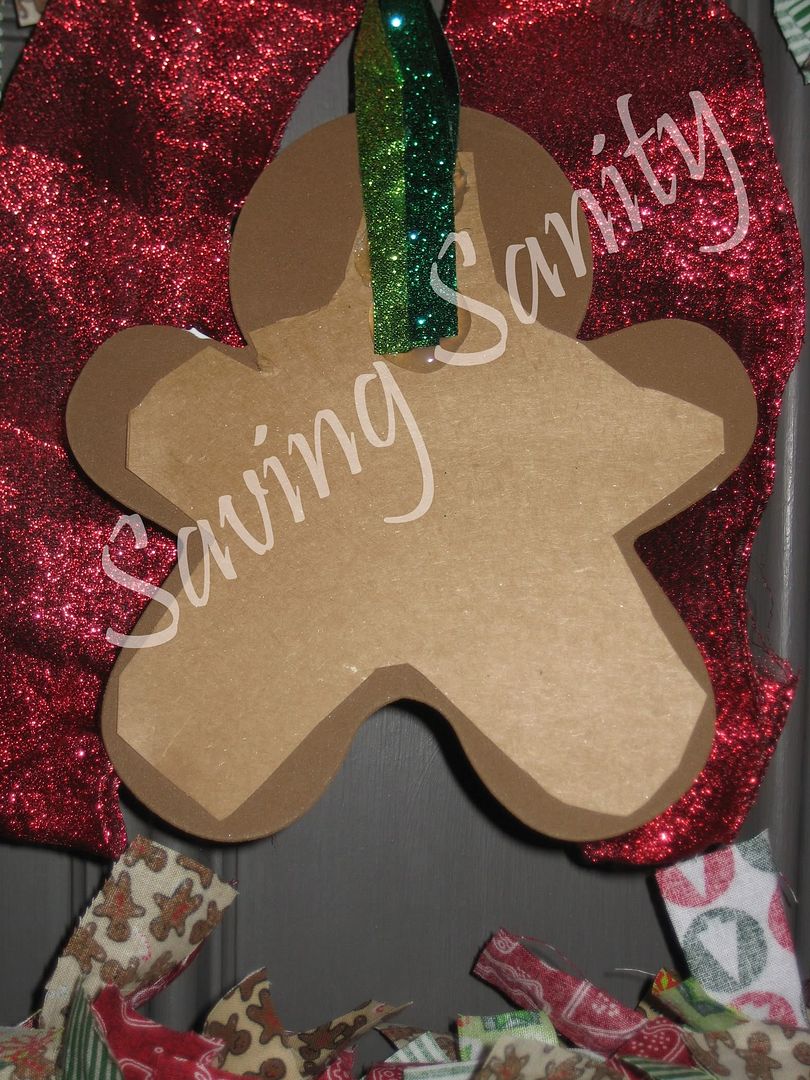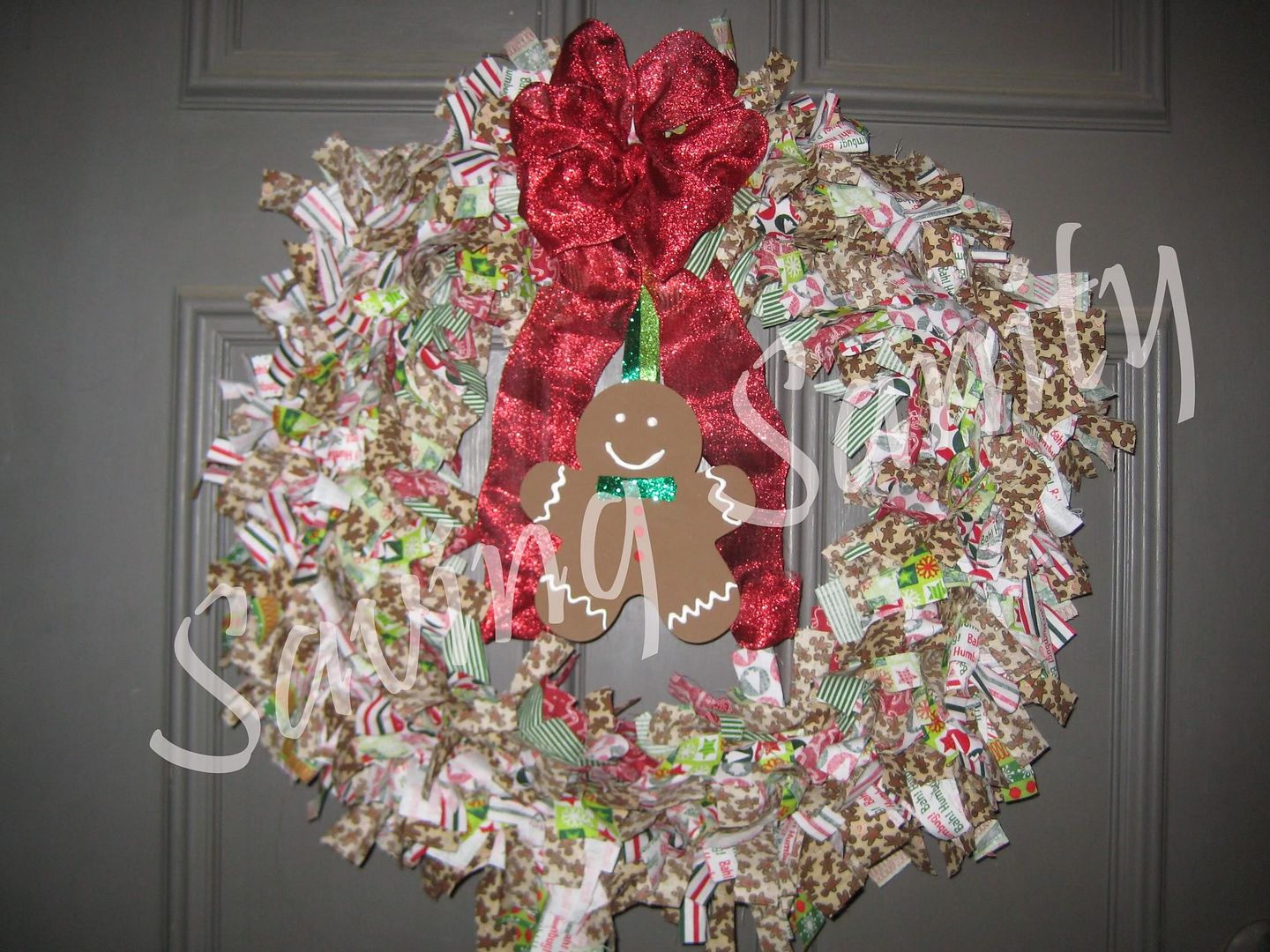 This wreath was super easy to make and works perfect with my front door. There isn't much space between the door and the screen door.